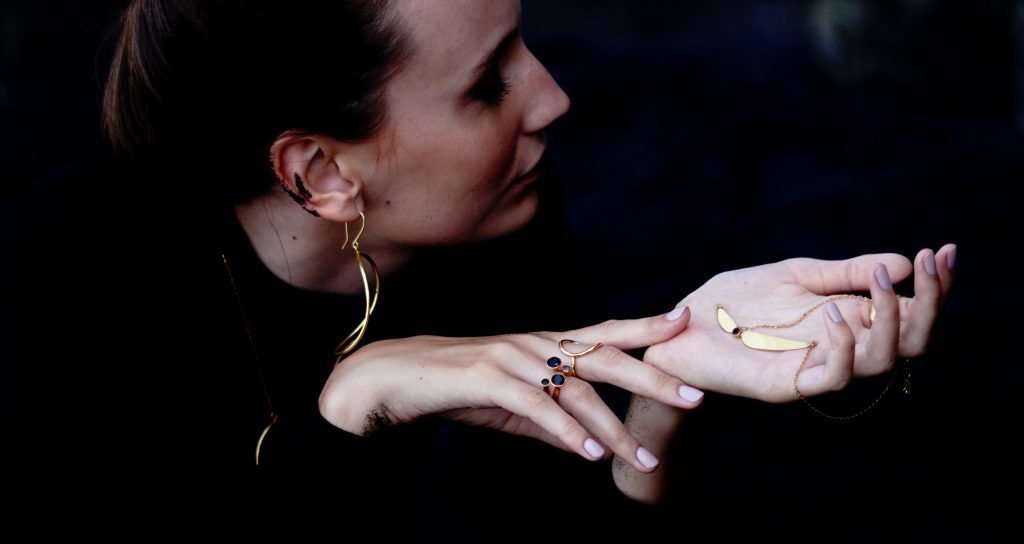 All Emi & Eve jewellery items are carefully handmade and should be worn with care.
---
Gold plated brass
Brass pieces are gold plated with 2 micron gold. Perfumes, creams, lotions, and makeup all contain substances than can affect plated jewellery. Some soaps and detergents are stronger and harsher than others. Wash your hands before putting on or taking off plated jewelry. Put on your plated jewelry after you have applied lotion or put on makeup. Put on gold plated earrings after you've applied your perfume.
Don't wear gold plated jewellery while preparing food.
Don't swim in your gold plated jewellery.
Take off your jewellery if perspiring.
Wash plated jewellery with warm water. Use a mild soap only if necessary. Getting junk out of nooks and crannies with an old, soft toothbrush is Okay. Be gentle and don't rub too hard.
Other jewellery can damage or scratch your plated jewellery. Store your plated pieces separately to extend their life.
---
Gemstones
Take care while wearing jewellery with gemstones especially rings. Stones can be knocked out of settings or chipped. Some gemstones are softer than others. Read more about our gemstones here and here.
---
Earring posts
Earring posts and butterfly backs are 100% gold plated silver to prevent allergic reactions. Take care with delicate earring posts.
---